Desire Discrepancy through an Asexual Lens
One of the most common challenges that couples bring to therapy is the Desire Discrepancy. You probably have a lot of experience with this challenge and an array of tools and therapeutic techniques to support these couples in nurturing desire and arousal. But what do you do if one of your clients is Asexual? What if nurturing desire and arousal is not actually affirming for your clients? Join Aubri Lancaster and Molly Adler to discuss assessment techniques, DSM criteria, the influence of dominant cultural narratives, biases, and making space for affirming relationship models and practices....Read more

This training will be recorded. If you don't want your voice to be recorded, you can always use the chat during the event. Only the speaker and slides will be visually recorded.

Are you hoping to just watch the recording? While some of this training is definitely experiential, we will be recording and you'll have access to watch for 90 days after the event. CE credit is available for asynchronous attendance.

AASECT CE info:
Core Knowledge Areas: A, B, C, D, E, F, G, I, M, O
Sex Therapy Training Areas: B, C, D, F
Sexuality Counselor Training Areas: B, D Less...
Learning Objectives
Deepen understanding of Compulsory Sexuality, Asexuality, and Aromanticism
Evaluate sexual disorders in the DSM with a critical lens
Differentiate between DSM diagnoses and lack of desire or arousal
Explore an Ace Inclusive Desire Discrepancy Toolbox
Friday, January 26, 2024
12:00 PM MST - 02:00 PM MST
Register for this Webinar
$55.00 - $95.00
EARN 2 CE Credit Hours
Click Here to
Register
About the speakers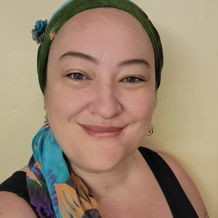 Aubri Lancaster, BA², CSE
Aubri Lancaster (she/her), BA², CSE is a Sexuality Educator of 18 years and is ANTE UP! and AASECT Certified. She spent most of her career sharing adult products and educating on the mechanics of arousal with her current focus in Asexuality and Aromanticism. As a Greyromantic Asexual, Aubri has lived experience and a connection to the Asexual and Aromantic communities that provides a unique perspective on the issues facing the changing landscape of sexuality and orientation. When not working, Aubri spends her time with her spouse, her friends, her 6 year old, and her adorable Chihuahuas.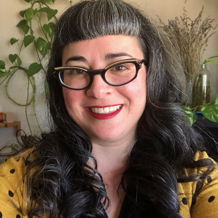 Molly Adler, LCSW, CST
Director, Sex Therapy New Mexico
Molly is an AASECT certified Sex Therapist, Clinical Social Worker, Sex Educator and Trainer. Her practice Sex Therapy New Mexico is based in Albuquerque, New Mexico on Tiwa land. She works with a lot of clients who are LGBTQ2S+, BIPOC, anti-racist, activists, polyamorous, and/or kink identified. Her approach is compassionate, grounded, pleasure-centered, light-hearted & social justice oriented. She enjoys the micro-level therapeutic work, as well as working towards structural change by offering training for healthcare providers and institutions who want to be more inclusive of sexual and gender diversity in their work. Previously she co-founded and co-directed Self Serve Sexuality Resource Center, New Mexico's first and only sex-positive, health- and education-focused adult shop and resource center for its first eight years.
CE Information
- Earn 2 CE Credit Hours
CE Approvals
The New Mexico Counseling and Therapy Board
Approved by New Mexico Counseling and Therapy Practice Board. Provider Number CCE0204731. Expires 9/30/23

To all participants: If you were dissatisfied with the workshop, please contact the Counseling and Therapy Practice Board immediately
American Association of Sexuality Educators, Counselors and Therapists
This program meets the requirements of the American Association of Sexuality Educators, Counselors and Therapists (AASECT) and is approved for 2 CE credits. These CE credits may be applied toward AASECT certification and renewal of certification. Completion of this program does not ensure or guarantee AASECT certification. For further information please contact info@assect.org. Provider 22-148-STNM
CE Process Info
Each professional is responsible for the individual requirements as stipulated by their licensing agency. Please contact your individual licensing board/regulatory agency to review continuing education requirements for licensure renewal.
A continuing education certificate for the event will be obtained using the website, CE-Go. Before the event, you will receive an email containing a link to CE-Go. (This link will be sent to the email account you used to register for the event).

Upon accessing the CE-Go website, you will be able to:

Join Webinar Sessions




Complete evaluation forms for the event




Download your continuing education certificate in a PDF format



If you have any questions or concerns regarding the CE-Go process, please contact CE-Go at 888-498-5578 or by email at support@ce-go.com