Treating Sexual Dysfunction With Fun and Accessible Solutions
It's perfectly normal for people to have sexual problems and challenges during their lifetime. Yet some of these experiences can be pathologized by therapists and health care providers. Clients can feel shame, isolation, and lack of support. Even if we see ourselves as sex positive providers, it is imperative that we have specific tools and solutions for clients to address sexual problems.

In this training we'll demystify some common sexual challenges and help us reframe pathological approaches to sex therapy and education. Molly Adler, AASECT Certified Sex Therapist, and Matie Fricker, Sex...Read moreuality Educator and Owner of award-winning, education based sex shop Self Serve Toys are excited to collaborate and co-teach again. Matie and Molly love to bring fun, lightness, humor, permission, and support to therapists, healers, educators, and clients that want to boost their skills and confidence around these sensitive topics.

This training will be recorded. If you don't want your voice to be recorded, you can always use the chat during the event. Only the speaker and slides will be visually recorded.

Are you hoping to just watch the recording? While some of this training is definitely experiential, we will be recording and you'll have access to watch for 90 days after the event. CE credit is available for asynchronous attendance. Less...
Learning Objectives
Identify 3 or more common sexual problems that clients present in sex therapy.
Critically reframe the "dysfunction" model into a strengths based perspective.
Understand and apply the PLISSIT model for diagnosing and treating sexual problems.
Identify 6 types of toys, sexual wellness tools, and over the counter options for common sexual problems.
Friday, October 13, 2023
12:00 PM MDT - 03:00 PM MDT
Register for this Webinar
About the speakers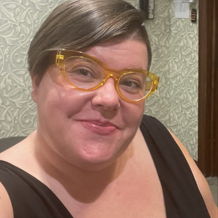 Matie Fricker
Owner, Self Serve Toys
Matie is a long-time sexuality educator and has made it her life's work to take the shame out of sexuality and create trauma informed, pleasure based sex ed wherever she she goes. She has owned Self Serve, Albuquerque's best education based sex shop since 2007. One of her proudest accomplishments was causing Rush Limbaugh to say "female orgasm" on-air multiple times. She has taught at colleges and universities across the country and especially loves teaching medical professionals about how to be better educated around sexuality. Her passion is focused on Self Serve where she learns daily from the brave and vulnerable folks who come into the shop and show up for their desires.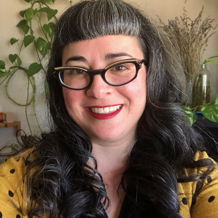 Molly Adler, LCSW, CST
Director, Sex Therapy New Mexico
Molly is an AASECT certified Sex Therapist, Clinical Social Worker, Sex Educator and Trainer. Her practice Sex Therapy New Mexico is based in Albuquerque, New Mexico on Tiwa land. She works with a lot of clients who are LGBTQ2S+, BIPOC, anti-racist, activists, polyamorous, and/or kink identified. Her approach is compassionate, grounded, pleasure-centered, light-hearted & social justice oriented. She enjoys the micro-level therapeutic work, as well as working towards structural change by offering training for healthcare providers and institutions who want to be more inclusive of sexual and gender diversity in their work. Previously she co-founded and co-directed Self Serve Sexuality Resource Center, New Mexico's first and only sex-positive, health- and education-focused adult shop and resource center for its first eight years.
CE Information
- Earn 3 CE Credit Hours
CE Approvals
The New Mexico Counseling and Therapy Board
Approved by New Mexico Counseling and Therapy Practice Board. Provider Number CCE0204731. Expires 9/30/24

To all participants: If you were dissatisfied with the workshop, please contact the Counseling and Therapy Practice Board immediately
American Association of Sexuality Educators, Counselors and Therapists
This program meets the requirements of the American Association of Sexuality Educators, Counselors and Therapists (AASECT) and is approved for 3 CE credits. These CE credits may be applied toward AASECT certification and renewal of certification. Completion of this program does not ensure or guarantee AASECT certification. For further information please contact info@assect.org. Provider 22-148-STNM
CE Process Info
Each professional is responsible for the individual requirements as stipulated by their licensing agency. Please contact your individual licensing board/regulatory agency to review continuing education requirements for licensure renewal.
A continuing education certificate for the event will be obtained using the website, CE-Go. Before the event, you will receive an email containing a link to CE-Go. (This link will be sent to the email account you used to register for the event).

Upon accessing the CE-Go website, you will be able to:

Join Webinar Sessions




Complete evaluation forms for the event




Download your continuing education certificate in a PDF format



If you have any questions or concerns regarding the CE-Go process, please contact CE-Go at 888-498-5578 or by email at support@ce-go.com